March 6, 2022 @ 9:59 PM
Everyone has a bit of 'Spring Fever' and is ready to get out into the sunshine. Join us at either Atlanta, GA or Lakeland, FL for the Original Sewing and Quilt Expos. There are still seats available in classes so be sure to visit the Original Sewing and Quilt Expo Web site.
Of course we have some new Spring fabric arriving. This is the Birdbath Garden panel from Elizabeths Studio.
From Quilting Treasures we have Great Plains panel and Buffalo Plaid.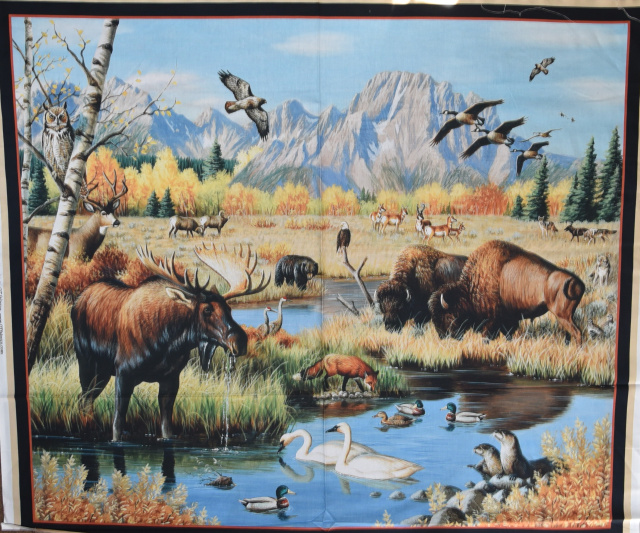 A group of colorful flower prints also just arrived. Shown here are the Tulips but we also have Roses and Dahlias all from Elizabeths Studio.
Robert Kaufman is offering Peacock Garden also with a selection of coordinates.
I would like to tell you there are also some new samples but I think I have hit a creative 'wall'. A couple quilt shows should solve that problem!
When we return from Lakeland be sure to visit us in Lancaster, PA, at the Lancaster Quilt Show and also in Pittsburgh, PA, for the return of the Three Rivers Quilt Guild show.
Now I have one last night home to take my nephew's puppy for a walk before we leave for Atlanta so as he is sitting her with those 'sad eyes' I best get moving!
Happy Quilting,
Marilyn