April 24, 2020 @ 2:49 PM
Since most/all the quilt shows are being cancelled for the year I am going to try some facebook live videos. My millennial nephew has downloaded the app for my phone so hopefully it will work. Of course I will have to find someone to hold the camera or there will be lots of background shots! He tells me if you like my facebook page Wilson's Calico Corner you will receive notifications when I have a live chat.
We have been making a few more samples, including a walker/stroller tote from a placemat panel. This one is Country Roads Farm Market from Wilmington Prints.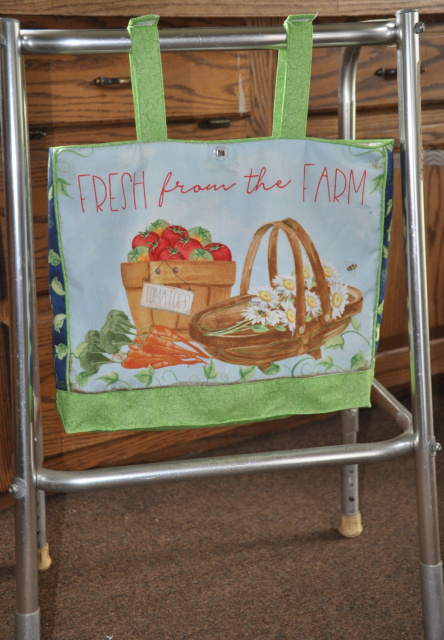 We also received a couple new panels from Northcott,
and Country Pastimes
&...
Read More