March 30, 2020 @ 9:50 PM
I have to say these are really the ramblings of a 'mad' quilter! I saw a MEME a few days ago, "I always said I never had time to clean, now I know that wasn't the reason". As my travels have come to an abrupt stop I realize there is now time to change that kitchen light, trim the forsythia, and finish that quilt. But, I am sure you all know ... And to add to the misery we learned Kenny Rogers died last week. I used to have a pair of jeans with a rose embroidered on the back pocket with the words 'Lady' and Kenny Rogers grommets.
We have received some new fabrics, Three new book panels from Henry Glass. These make great baby gifts--when we are allowed to visit again. There are also others on our 'kids' page.
If you click on any of the pictures they will take you to the page on our web site.
From Studio e is Blessings from June Allison. There is also a floral coordinate. This group will help to keep your mood sunny.
Hopefully we will be able to look back at this time in Autumn and laugh as well as admire our new Autumn Time quilt or wall hanging. Autumn Time from Elizabeth Studios is a great candidate for the One Block Wonder panel Quilt. We also have a leaf coordinate. If you order seven for the One Block wonder the price is $70 including shipping. Price will be adjusted when I fill the order.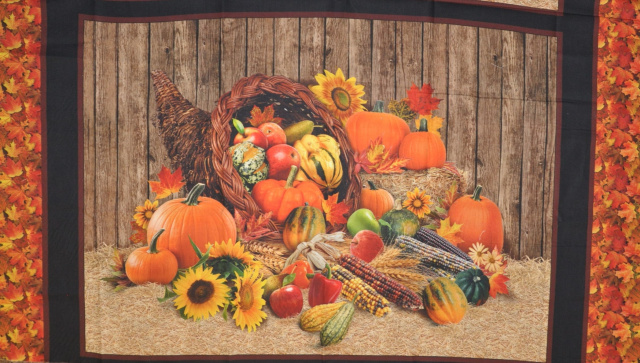 Dan Morris has a new patriot line called All American for Quilting Treasures. There are two different Star patterns as well as the words and military vehicles shown below.
One of those projects I had time to finish was this top. We have no idea when or if it will ever get quilted! Hopefully our quarentine doesn't last that long. If you remember in the last blog I had pictures of the tiles in Portugal. This design was a variation of the wall tiles in one of the Metro Stations in Lisbon. I saw it on our way to the airport so I had a lot of time on the air flight home to think about which panel I wanted to use and how I wanted to put it together. Because we got home just before the virus I suddenly had time to put it all together!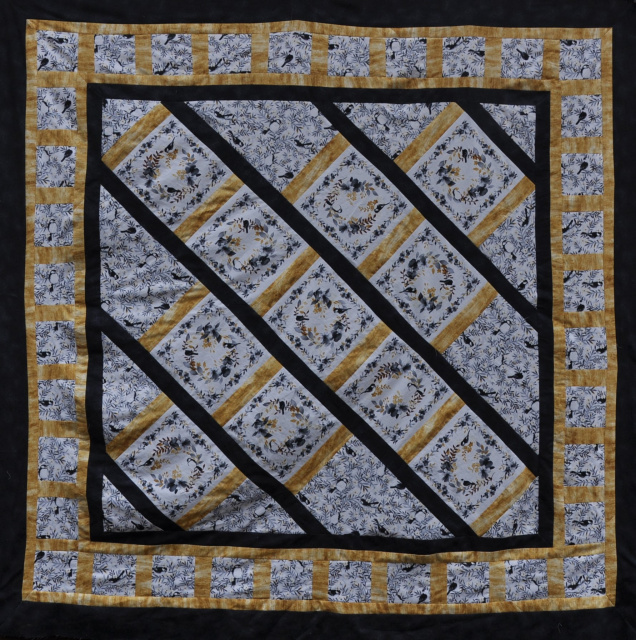 I hope you are all doing well and getting lots of quilting done. Hopefully we can get together in Greenville, SC for the World Quilt Fest early June.
Happy Quilting,
Marilyn