December 10, 2020 @ 7:20 PM
A very Merry Christmas to all.
Tuesday December 15 at Noon we will have a facebook live demo to make the ornament shown below. Will give you just enough time to make a few to hang on the tree. Hope to see you there. I have no idea why this is sideways. Some pictures just want to post that way.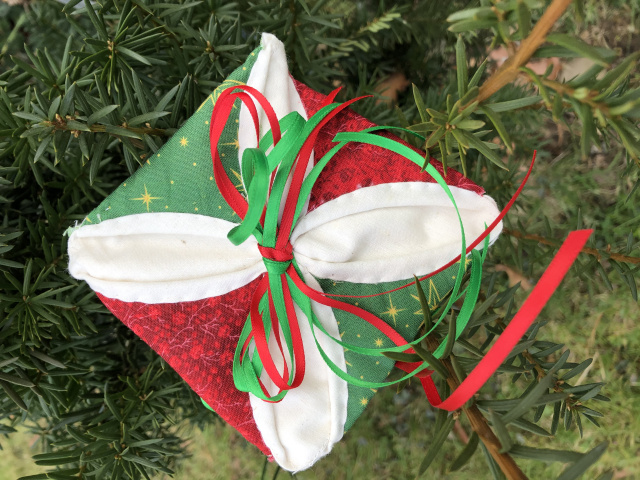 As promised the Library of Rarities Book Shelf fabric from Robert Kaufman has arrived. Once again the bookshelves are emptying fast.
Just before we went to Lakeland last month we had a couple new prints from Northcott. The first is from the Bee Kind line and is a canvas tote.
It took me about an hour and a half from cutting it off the bolt above to hanging on the door knob and taking the picture below. A super fast Christmas gift.
Another print is Silver Moon from Northcott. 28" by 43" picture. Looks like one cold night!
Shortly after we returned we received a group of football themed fabrics from Dan Morris for Quilting Treasures, In addition to the helmets and players shown there is a football stripe and one with tossed footballs.
Be sure to take time to really enjoy the season.
Merry Christmas and a very Happy Hanukkah!!
Marilyn