January 18, 2020 @ 10:53 PM
Just a reminder -- we are participating in the January FabShopHop. Click on the link to register and have a chance to win some cool prizes.
You can start any time of the month but don't wait too long to find all those bunnies takes time. Deadline for completion is Midnight January 31.
We promised a mystery quilt and amazingly enough it has been competed. The cost is $5 and we can start it any day you wish. Grab a bunch of friends and see what 'unfolds'.
We also told you one of the lines we had on our last blog just screamed Duffle. Another amazing event--it is finished.
Back in stock and just in time for national Nurses Week in April are Loralie's Nifty Nurses
and a new configuration
Also back in Stock are the Medica l Prints from Windham Fabrics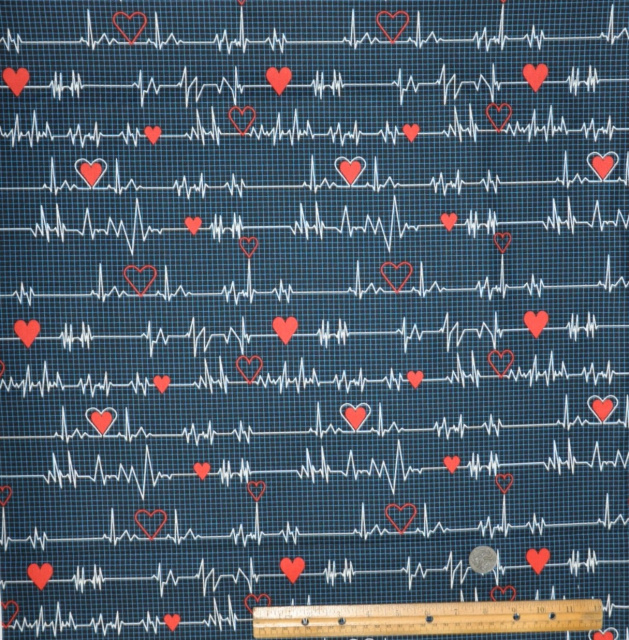 For once I have enough room for more pictures but only one more product offering so even though they aren't on here I do have coordinates for this panel. Send me a message and I can get pictures to you.
Unicorn-I-copia from Blank Quilting. Wasn't sure if this should go on the 'kids' page or the 'fabrics'. Fabrics won.
If you want to see these and all our new fabrics in person stop by our booth at the Mid-Atlantic Quilt Fest the last week in February, Hampton, VA.
Enough Crass Commercialism --Stop reading and GO QUILT!!
Enjoy the snowy days
Marilyn