November 3, 2019 @ 2:12 PM
I am sure I am not alone in asking, "Where did the year go?" One day it is the day after Christmas and the next you wake up and it is time to make fruitcake. (Of course some years that is because I didn't make it before Christmas)
After climbing up and back down from Mt Nittany it is time to get to work.
Our last show for 2019 is again in Novi, MI November 14, 15, and 16. On Saturday November 16 you can get into the show free if you come in Cosplay costume. The costumes are great. In Cincinnati we had a Southern Belle and in Fredericksburg a Storm Trooper! Come see us and have some fun people watching and shopping for great fabrics.
With a three week break between shows not only did we make that trek up the mountain but we have completed more samples with some of the new fabrics we will have in Novi.
From Elizabeth Studios -- Northern Nomads.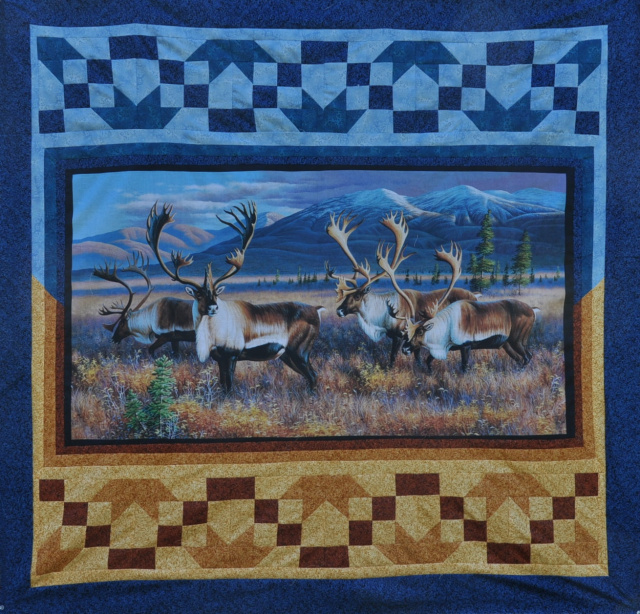 I couldn't decide if I wanted to bring out the blues or the golds Of course the answer was both!
The panel and pattern are both available. Pattern is downloadable.
Wilmington Prints has a great line called Floral Flight with a panel and many coordinates.
This one we only had to choose two of the panel pictures for the pockets so it wasn't as taxing.
This reminds us of spring, you know the season that seems it was just a few days ago!
Blank Quilting has a great new music line
This collection will go well with the Block Party Studios 'Music the Staff of Life' natural panel.
Of course we have Christmas panels;
Nativity
Santa
Puppies and everything in between.
Mark your calendar for November 14 through 16 and come to Novi, MI.
Happy Quilting!
Marilyn